The triple Formula 1 world champion Lewis Hamilton has earned his reputation over the years as he is the only Formula 1 champion who has achieved victory in the Russian Grand Prix along with his team mate from Mercedes Nico Rosberg on a tough winning streak.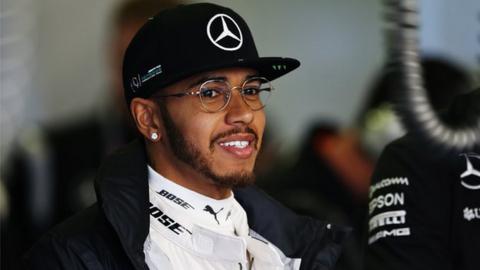 Well, he has to show similar performances on Sunday too. The Briton is all prepared to toil flat on 1
st
of May to race with his German competitor. Hamilton has won the inaugural race, which was held in 2014 and made a reentry in October last year to repeat his achievement after Rosberg managed to secure the pole position, but failed. This victory made Hamilton achieve the title which he was awarded in Texas a few weeks later.
Hamilton's experience has taught him a lot many things and the prominent one is to stay calm and push him when he gets knocked back. He is carrying a whole lot of positives in his upcoming battle. He is confident that he will make it to victory and even if he fails in a few races, he will still overtake to reach to the top. As far as Rosberg is concerned, he has enjoyed wins in Bahrain and Australia. But, Hamilton was also on for a series of wins in China as well as Bahrain as he won both races in 2014 and 2015.
Lewis Hamilton and Rosberg are strong players, but can be pushed hard by Kimi Raikkonen and Sebastian Vettel of Ferrari team. And also they should play strongly against Daniil Kvyat and Daniel Ricciardo of Red Bull team. Looking at the previous wins of Hamilton and Rosberg, they are sure to play well against these players from Red Bull and Ferrari. The weather condition is expected to be good this weekend with temperatures around 18 degrees Celsius. The match is going to keep everyone's fingers crossed.